The History of the Aggie Theatre
The Aggie Theatre is one of the oldest, most well-known historic spots remaining in the city of Fort Collins. The theatre has been in operation for more than 100 years in Old Town Fort Collins, and has played host to some of the most well-known musicians and performers to ever come through the city. In addition to serving as a venue for musicians, the Aggie occasionally hosts movies and other performing arts events.
The theatre is located directly in the heart of Old Town Fort Collins, on the east side of College Ave on the block between Olive St and Mountain Ave. The theatre is a great place to grab a drink and hang out while you are downtown, as the inside features a full bar and seating before entering the music hall. Not only can you stop in for the drink of your choice, but there is almost always live music performances happening on the stage.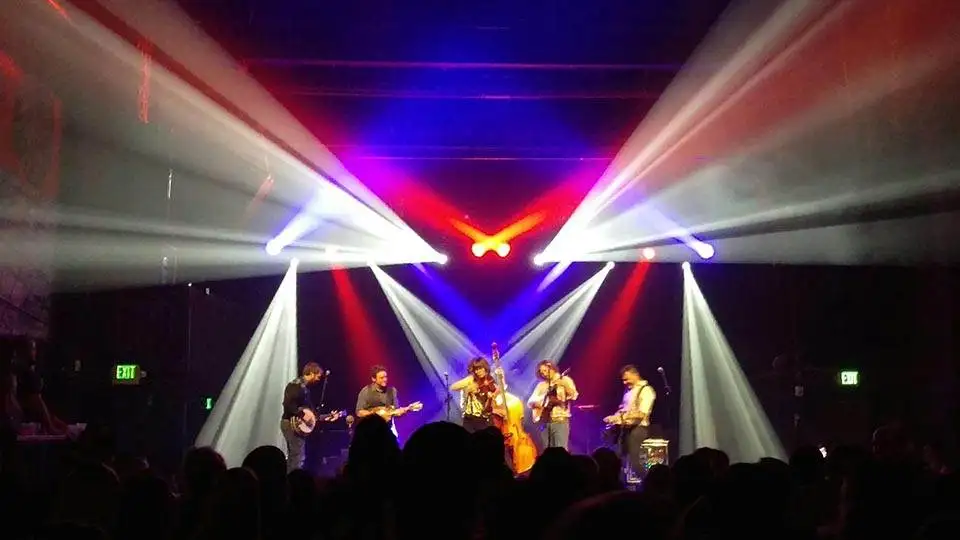 Discover new local music
Many locals know that the Aggie is the place to discover local bands from all over Northern Colorado since 1995. However, the venue has played host to heavy hitters as much as local gems. The walls of the Aggie have absorbed music from bands such as Denver's own The Fray, Ice T and Flavor Flav, Dwight Yoakum, Roger Clyne and the Peacemakers and members of the Grateful Dead.
Regardless of your taste in music, you will likely be able to find a show that features music you enjoy. The Aggie has hosted bands from all genres, including country, rock, punk, alternative, techno, pop and more. At almost all hours of the night you can walk by the entrance to the theatre on the street and hear the hum and thump of live music from inside the walls.
What's playing at the Aggie Theatre?
You can find out the full lineup of upcoming artists – both local to Northern Colorado and national – by visiting their website. You can also purchase tickets ahead of time for musical showings directly from the website, or at the box office at the front door if you happen to drop by during a show. If you are looking for one of the best things to do in Fort Collins while you are downtown, you'd be smart to stop in and check out what's playing at the Aggie!