New Belgium is a well-known name in Fort Collins, being Colorado's largest micro-brewery. The modern, open facility is only a few minutes from downtown and regularly welcomes visitors for tours, to have a beer, or participate in other planned events.
History of New Belgium Brewery in Fort Collins
New Belgium's story is as much a part of the brewery experience as tasting their beer. It started in 1988, when co-founders Kim Jordan and Jeff Lebesch took a bike tour through Belgium. They were inspired to start a brewery after tasting Belgian-style beers on their trip. By 1991, Kim and Jeff had installed brewing equipment in the basement of their Fort Collins home, and New Belgium Brewing Company was born.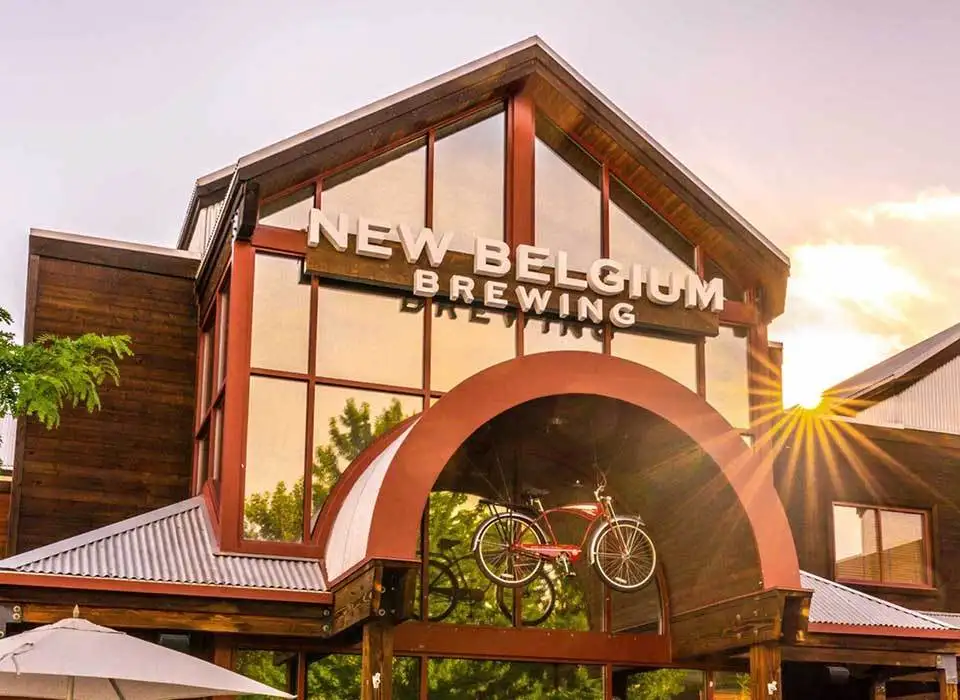 Operations expanded throughout the 1990s, with New Belgium's beers winning awards and recognition nationwide. In the early 2000s, the company implemented sustainability initiatives as well. New Belgium set up a second location in Asheville, NC in 2016, and in 2020, the company was bought by Lion Little World Beverage.
Tours and Events at the Taproom
Today, the Fort Collins location of New Belgium has a taproom open for tasting and special events, and hosts tours of the brewery. The brewery complex has a large taproom where you can go grab a beer, sample New Belgium's latest offerings, and relax with friends. The property also has outdoor seating and a lawn where they host live concert series like "Music on the Lawn" and "Sunday Brunch."
To take a brewery tour at New Belgium, you'll have to book in advance. Tours are paused for the coronavirus pandemic, but once they resume, guests can learn all about New Belgium's history and brewing process. Tours are usually open year-round and are available to all ages. The groups don't tend to exceed 20 people. The tour is between 60-90 minutes and you get to sample plenty of New Belgium beer along the way!
New Belgium also loves working with local food trucks and will have at least one parked on their premises, so you can grab something to eat while enjoying your beer.
How to Get There
New Belgium's impressive facility is on Linden Street, a few minutes north of the Fort Collins downtown. Guests have ample parking spaces, and there's a bus stop and bike share station right in front of the building as well.
A visit to New Belgium Brewing Company makes for a fun, relaxing afternoon for both tourists and residents of Fort Collins. Stop by to sample some great beer and hang around for the laid-back atmosphere.